In the Worship and Music Ministry, we have one focus: To lead people
into the presence of God. This place of encounter is where heaven and
earth become one, in an intimate moment for God and His children to
be together.
God's presence is not something we desire out of selfish ambition.
We believe there is power in the presence of God, and when
anyone is brought into His presence, they will find freedom and rest.
It is also a place where our Heavenly Father showers His love upon His
children, and His children are given an opportunity to respond to that
love.
If you share the same passion for God's presence, and would like to join
the Worship and Music Ministry, please contact Pamela at
pamela.pan@tpmc.org.sg.
In the Hospitality Ministry, we have one focus – to extend "Kingdom
Hospitality". We create a friendly and comfortable atmosphere for newcomers and regular worshippers to feel welcomed and valued when they enter Toa Payoh Methodist Church.
In service of the Lord, we serve God by serving others. We Love-Grow-Serve
together.
"Therefore welcome one another as Christ has welcomed you, for the glory of
God." – Romans 15:7 (ESV)
We believe that the Hospitality Ministry plays an invaluable role that helps shape
and influence the quality of the worship service and church events. It is
our desire to be instruments of God's love through words and acts of service, and by
doing so, represent God to others.
As a part of the Hospitality Ministry, the team consists of ushers and the
breakfast team.
If you have a "cheerful heart" to serve and are interested in joining the Hospitality
Ministry, please contact Christopher at christopher.tsoi@tpmc.org.sg.
As a community of Filipinos in Toa Payoh Methodist Church, our desire is for
everyone to view Christianity as not just a religion, but also a relationship with the
Almighty God!
The Filipino Ministry desires to be regarded as His home for every Filipino in
Singapore. We understand the needs of our fellow countrymen and thus hope
to serve them in any way we can through the empowerment of the Holy Spirit
and the Church as a whole.
We aspire to become a home away from home for every Filipino in
Singapore – a family in Christ. Samahan niyo po kami sa pananambahan bilang
mga Filipino!
Please visit our FM Facebook Group page at https://www.facebook.com/groups/TPMCFM/
If you want to find out more about the Filipino Ministry, please contact Angelito at
angelito.mojico@tpmc.org.sg.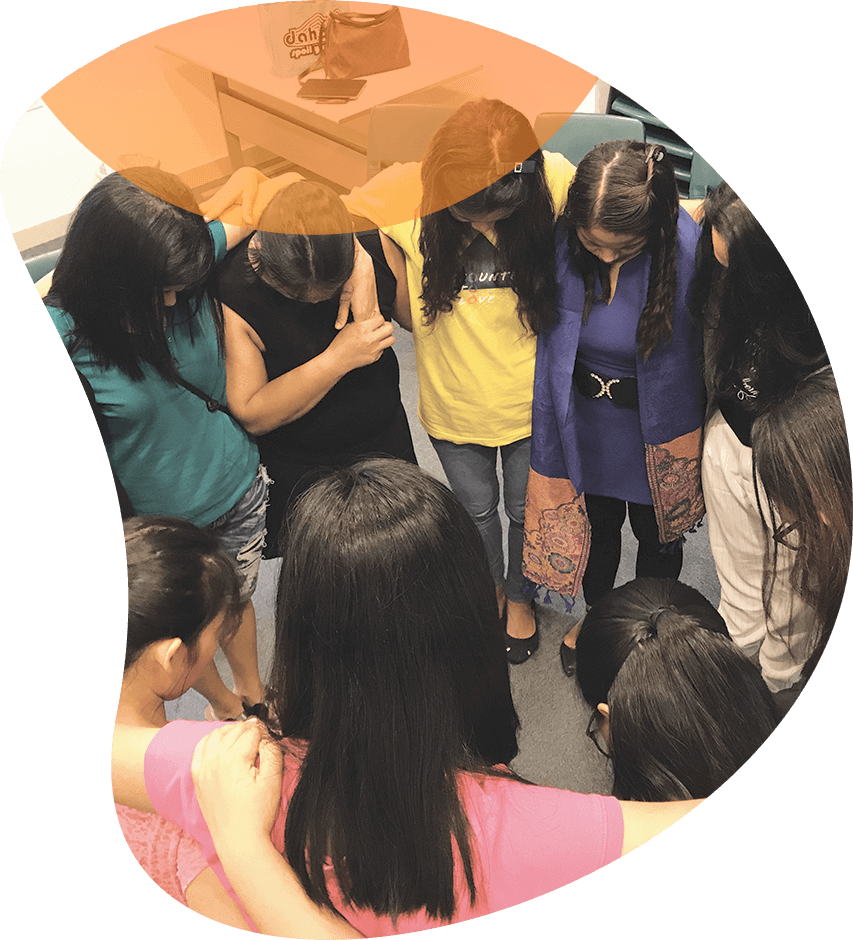 And pray in the Spirit on all occasions with all kinds of prayers and requests. With this in mind, be alert
and always keep on praying for all the Lord's people. 
Ephesians 6:18 (NIV)
Prayer is the engine room of the Church. It is in the intimacy of prayer that we
hear from God and present our petitions to God, that we see His greatest power
and effectiveness.
Come explore the frontiers of prayer and grow in intimacy with God, as well
as power and effectiveness in our ministry to the world.
Join us to increase the capacity of our church's engine room.
For enquiries, drop us an email at  info@tpmc.org.sg.
"The Spirit of the Lord is on me,
    because he has anointed me
    to proclaim good news to the poor.
He has sent me to proclaim freedom for the prisoners
    and recovery of sight for the blind,
to set the oppressed free,
    to proclaim the year of the Lord's favor."
                                                                                           Luke 4:18-19 (NIV) 
The Healing Ministry is a team of Spirit-filled believers who seeks to witness God's grace in bringing wholeness, love and healing to the broken hearted, to those
suffering from physical ailments, and the emotionally wounded.
The healing ministry equips believers for ministry by mentoring and teaching
through classes, workshops and visits to help people grow in their ability to hear God and pray in His will.
Come join us to be equipped and used by God, and witness the power of God
bringing healing and breakthroughs in the lives of people. We pray for the people's need after service or special events, or for requests submitted for prayer.
Altar Ministry – Every Sunday after 8.30am and 10.30am service (20mins).
For enquiries, drop us an email at  info@tpmc.org.sg.
The Discipleship & Nurture (D&N) Ministry guides and equips believers in spiritual
development to grow to be more like Jesus Christ, to love each other, learn His
word and live out the purpose and calling He has for you.
The equipping programmes will help you develop personal spiritual disciplines,
skills training and have a Biblical worldview, knowledge and application to be
mobilised for Christ.
D&N Programmes are based on a roadmap to help you grow in different stages
of your walk with God. Stay tuned to our Sunday Family News for
upcoming programmes. Registration is via the  Church Center App.
Learning & Equipping Roadmap
Seeker/ New Believer
Growing Disciple
Mentoring Disciple

ALPHA Course
Step Up (Baptism & Membership Couse)

Inductive Bible Study Methods
Precept Upon Precept
Making Sense of Series
Bible/Topical Insights
Essential Disciplines

CGL Foundation Course
CGL Quarterly Meeting
Ministry Specific training
Categories:
Foundations & Commitment
Bible Study & Christian Living
Marriage & Family Life
Serving & Ministry
Other Discipleship initiatives in TPMC include:
New Life in Christ – A resource for new Christians wanting to grow in
the Christian faith.
Bible Reading Plan – A church-wide Bible reading plans to encourage our
congregation to read the Bible and develop the habit of Quiet Time with God
daily. Two reading plans include:

(1) Reading the whole Bible in 1-2 years;
(2) Adapted Revised Common Lectionary with selected scripture readings
designed to follow the seasons of the Church Year and life of Christt.

ActNow – Connect Groups discussion material which follows our Sunday
sermon series with a focus on application and sharing life.
For more information on our Ministry for Discipleship & Nurture (D&N), please contact Agnes at agnes@tpmc.org.sg.
The Boys' Brigade (BB) is a Christian-based uniformed youth organisation
operating in local schools as a Co-Curricular Activity (CCA). TPMC sponsors two BB
Companies (10th and 76 Junior) in Beatty Secondary School and First Toa Payoh
Primary School, respectively.
Many boys have been raised through this ministry to become Christian leaders
in the marketplace and in the church. Our Boys come from a wide spectrum of
the society but, regardless of their background, they all need God's love.
If you have a passion to inspire and develop young children and youths, we
would love to have you join us. Parades are held on Friday and Saturday
mornings in the respective schools.
For enquiries, drop us an email at info@tpmc.org.sg.
Come and be a part of The Girls' Brigade 16th Primary Company – a ministry reaching out to young girls at First Toa Payoh Primary School.
Together we can help to develop every girl to her fullest potential by equipping,
empowering and enabling:  Every Girl a Leader, Every Officer a Servant Leader.
If you are interested to join the Brigades, drop us an email at  info@tpmc.org.sg.
Our approach to communication is more than just conveying a message. Largely,
it consists of these three factors:
– Knowing your audience
Effective communication starts with knowing your audience. Remember, Jesus
called out to Peter and his brother Andrew, who were both fishermen. He used
words that would resonate with his audience, Peter and Andrew: "Follow me,
and I will make you fishers of men."
– Meeting their needs
The Comms and Media ministry is focused on meeting the needs of our
members by providing information in a timely manner via the relevant medium:
direct, social, and public.
– Leveraging your talent
Each and everyone of us is talented in different areas. If your talent
is in writing, taking photos or videos, designing or encouraging, then use it to
serve God and our members. Together, let's use our God-given talents to help
more people encounter God's love.
For enquiries, please drop us an email at  info@tpmc.org.sg.
The Security Ministry keeps a vigilant watch over the security and safety of our
services, providing general assistance to worshippers and deterrence where
necessary.
If you are physically able, join us in this dynamic ministry.
Drop us an email
at info@tpmc.org.sg for further enquiries.
As Safe Management Volunteers, we carry out a variety of roles to create a safe
and clean environment where our worshippers can gather for worship. These
roles include safe distancing ambassadors, Safe Entry Check-ins as well as wipe
down of high touch areas after our services 30 mins before and 15 mins after the in-person service.
Drop us an email at
info@tpmc.org.sg for further enquiries.
"*" indicates required fields