Encounter
We continuously pursue the
presence of God; we draw from
Him for everything we do.
Everything begins with God,
specifically an encounter with God.
Without Him and His strength, we
may seek and strive to change or to
accomplish much for God, but all
will be for nought.
James 4:8
To
This pursuit births a hunger
to know and fulfil His desires.
Encountering God must lead to
something; we are not pursuing an
encounter for the sake of it. Every
story of an encounter with God has
led to radical transformation.
Love
Our pursuit translates into love,
extended to any and every
person, in what we say and do.
We love because:
God is love. Our encounters
transform us into and to love.
Loving God and loving our
neighbours is the will of God.
Loving one another is the
mark of a disciple of Jesus
Christ.
1 John 4:8,16; Matthew 22:37-40;
John 13:34-35
H

onour
To regard and relate to everyone as persons created in God's image. To show respect to a person's position and office.   Romans 12:10

I

ntegrity
To be consistent with biblical truths in what we believe, say and do.   Matthew 5:37

G

enerosity
To bless in tangible and intangible things.   Matthew 10:8

H

umility
To know who we are in Christ. To be open to feedback.   Philippians 2:3-4

E

xcellence
To do things to the best of our abilities, relying on God's Strength.   Colossians 3:23

R

est
To serve from a posture of rest.   Hebrews 4:11
Toa Payoh Methodist Church originated from a combined missions outreach project between the Wesley Methodist Church and St Andrew's Cathedral in 1968. The outreach project started as a free clinic at Block 109, Lorong 1, Toa Payoh. This provided opportunities to share the Gospel with patients who came for treatment. Rev Michael Wong, who was a pastor at Wesley Methodist Church, conducted the first worship service in 1969 with 12 non-Christian patients. With the closing down of the clinic in late 1969, the congregation comprising new converts and some Christians from other Methodist Churches, moved to a shop house at Block 4, Lorong 7 Toa Payoh. In the following year, Rev Michael Wong was officially appointed as the full-time pioneer work pastor.
REV BENJAMIN LEE
PASTOR-IN-CHARGE
Rev Benjamin Lee, trained in Engineering in National University of Singapore, worked for Hewlett-Packard's Consulting Division for 9 years before responding to the call of God for full-time ministry in 2009, entering Trinity Theological College and graduating with a MDiv in 2012. He has since served as a Methodist pastor and is passionate about helping people see God working in their lives. His firm belief is that God has a good, pleasing and perfect plan (Romans 12:2) for everyone, and if we can see that, catch that, and allow God to work in us to bring that about, then we will find that we can live meaningful, purposeful and fulfilled lives. Once we have encountered God, His love will empower us to be able to love.
FIND OUT MORE
LOCAL CHURCH EXECUTIVE COMMITTEE
DR GABRIEL ONG
LCEC CHAIRPERSON
MR JEROME SIM
RECORDING SECRETARY
MR KENNETH YEO
LAY LEADER
MR FRANCIS CHEANG
ASSOCIATE LAY LEADER
MRS ROSLYN SIM
ASSOCIATE LAY LEADER & HOSPITALITY CHAIRPERSON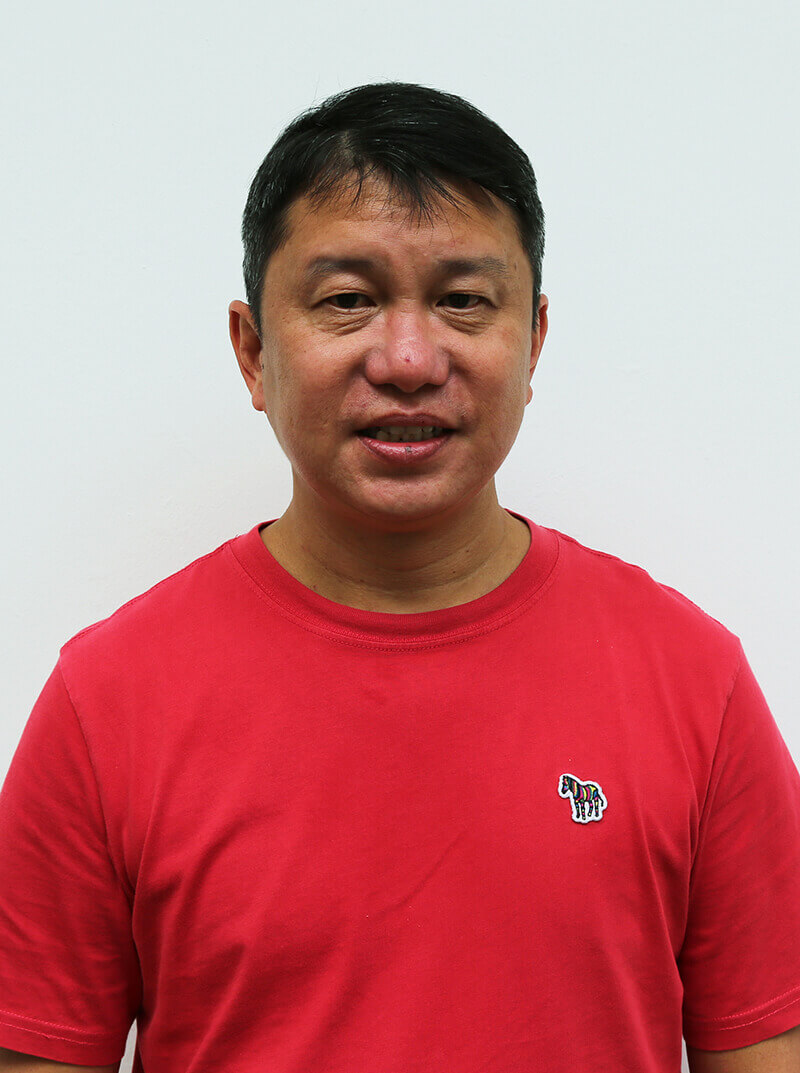 MR WILLIAM HO
ASSOCIATE LAY LEADER
MS SERENE ER
CHILDREN'S MINISTRY CHAIRPERSON
MS RACHEL KHOO
YOUTH MINISTRY CHAIRPERSON
MR JAY FONG
YOUNG ADULTS MINISTRY CHAIRPERSON
MR ADRIAN LUM
SENIORS MINISTRY CHAIRPERSON
MRS JAIME HANG
FAMILY LIFE MINISTRY CHAIRPERSON
DR SEOW BEE LENG
DISCIPLESHIP AND NURTURE (D&N) CHAIRPERSON
MR LOW KAY SAN
CONNECT GROUP (CG) CHAIRPERSON
MS BETTY LIM
MISSIONS CHAIRPERSON
MR JEFFREY TOH
OUTREACH AND SOCIAL CONCERNS CHAIRPERSON
MR WISDOM CO
WITNESS AND EVANGELISM CHAIRPERSON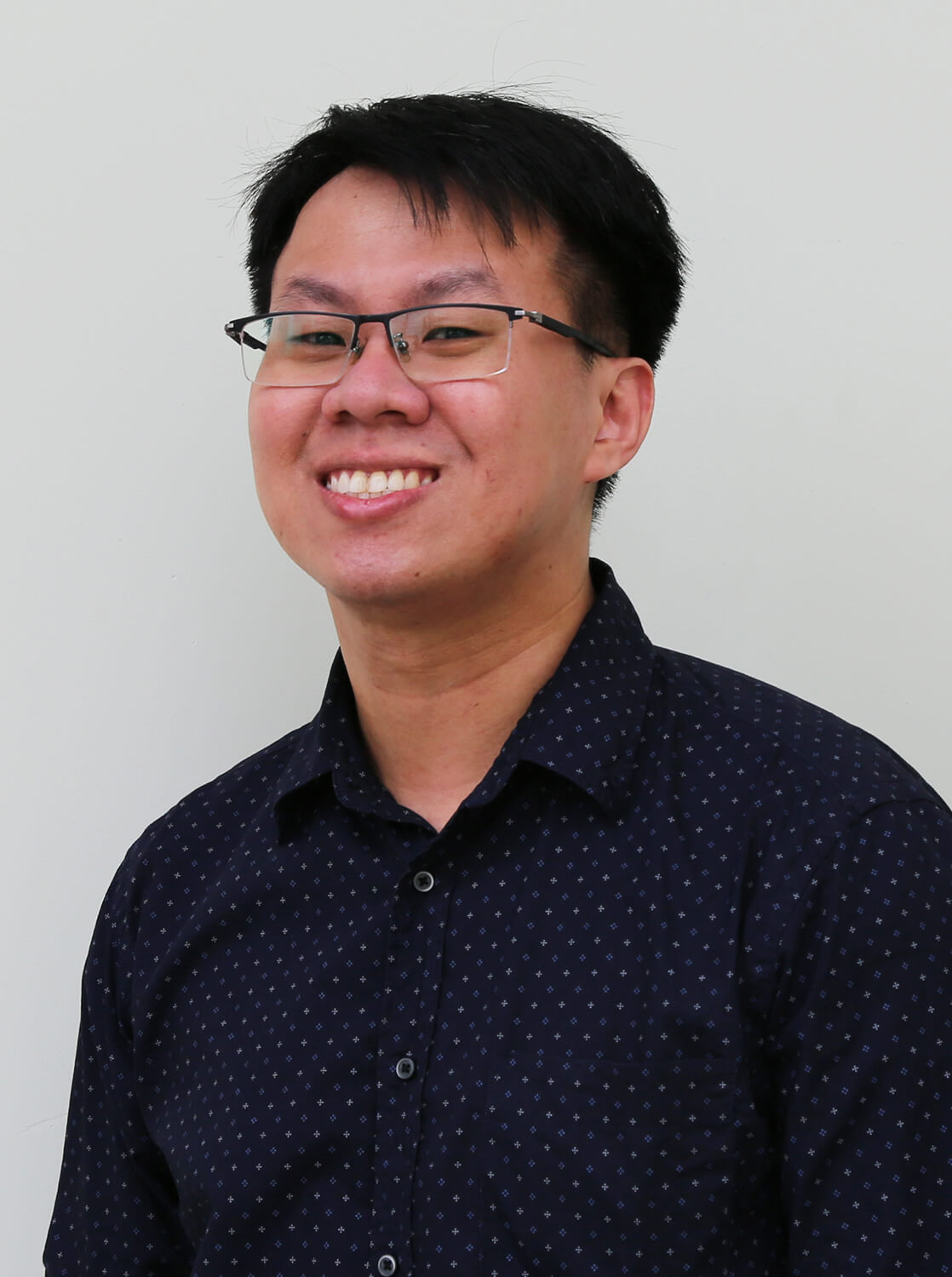 MR JAMES HENG
WORSHIP & MUSIC CHAIRPERSON
MR YEO KIRK SIANG
CHURCH ARCHIVIST
MS GRACE NG
CHURCH GOVERNANCE CHAIRPERSON
MR MELVYN TAN
COMMUNICATIONS AND MEDIA CHAIRPERSON
MR WALTER YEO
FINANCE CHAIRPERSON
MR PETER KHOO
PROPERTY MANAGEMENT CHAIRPERSON
MS SUSAN SEAH
STEWARD (FINANCE)
MS TONG MAY KUAN
STEWARD (FINANCE)
PASTOR-PARISH RELATIONS & STAFF COMMITTEE (PPRSC)
MR JOHNSON LEE
PPRSC CHAIRPERSON
MS ALICE LOW
PPRSC SECRETARY